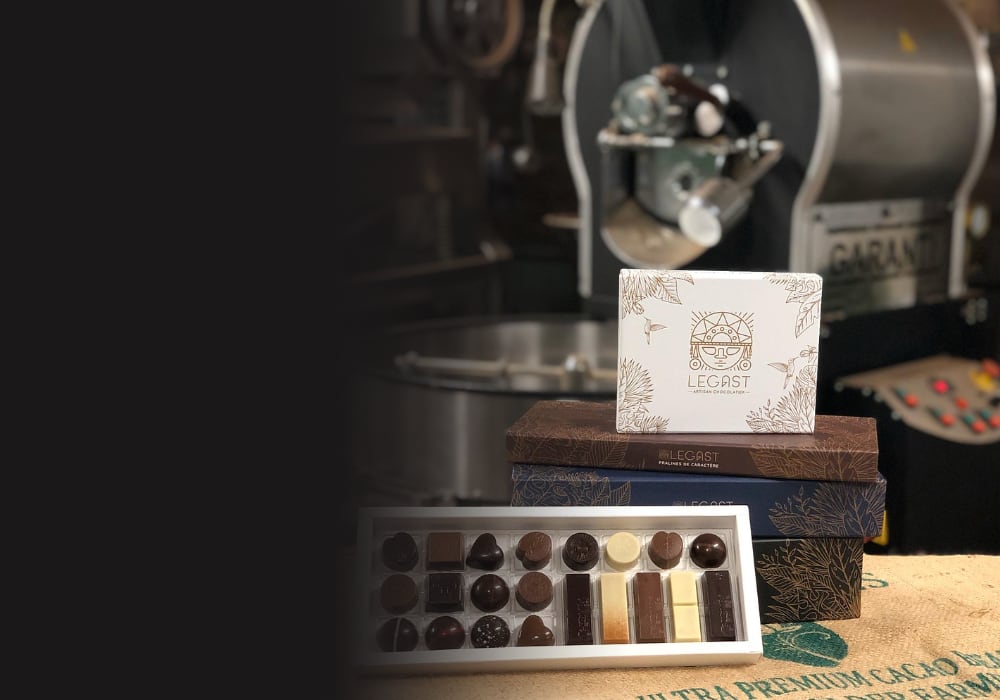 Intro-sanslogo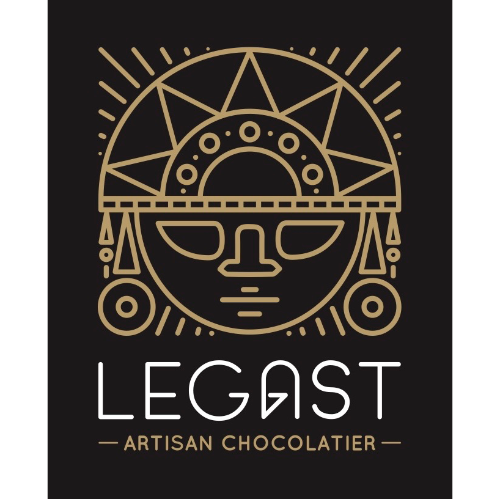 Slide
Rewarded at the International Chocolate Awards
Rewarded at the Academy Of Chocolates
Slide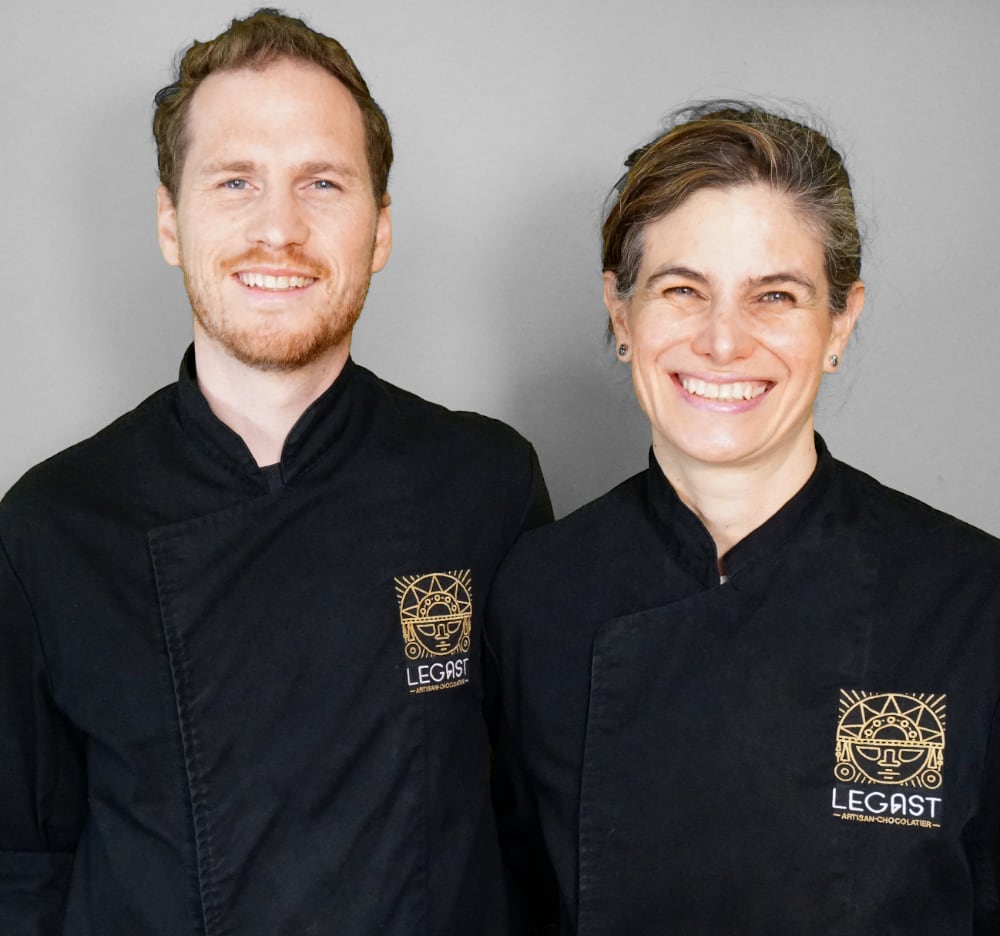 "It is in Colombia that I met for the first time cocoa farmers. This allowed me to start my own chocolate manufacturing from beans imported from Colombia. Since then, with my wife Patricia, we still work with Latin America, the cradle of cocoa.
For me, the job of chocolatier nowadays is to create a strong trust with the producers and the desire to create something personalized, like, for example, a black caramel, with
strong flavors…back to the origins!"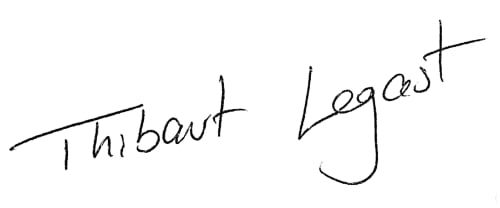 Slide
Discover my selection of chocolates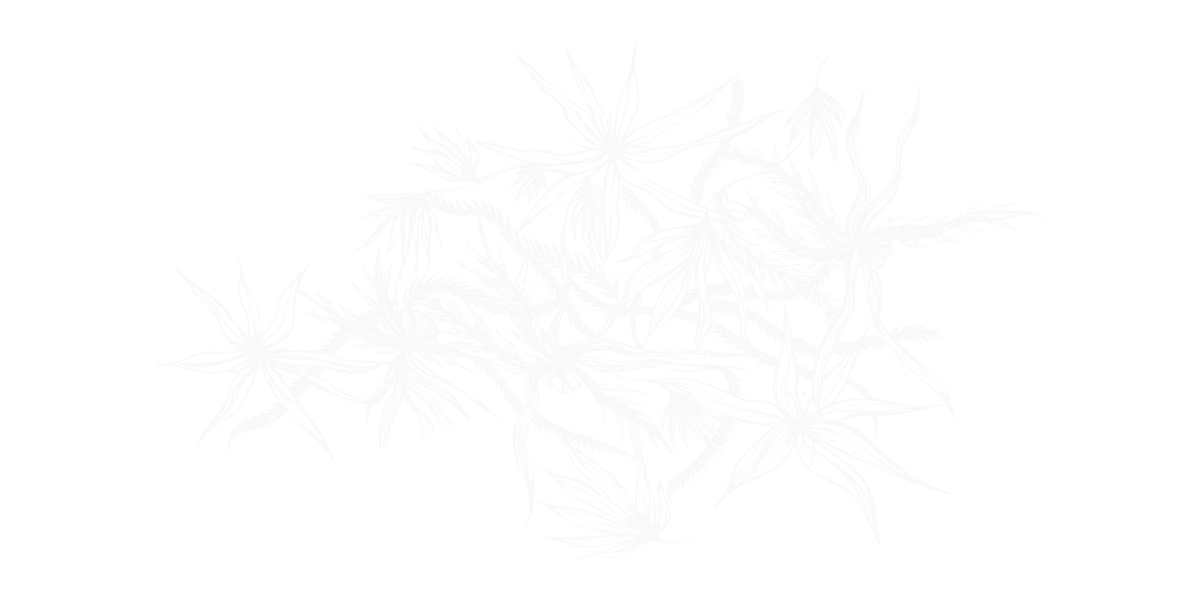 Slide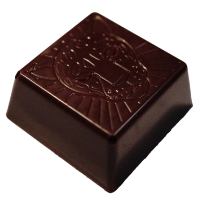 "This praline mixes the sweet side of the chocolate with the salty taste of the cacahuette for an explosive result in the mouth.
To bring some smoothness to the praline, I use a chocolate with caramelized notes from Costa Rica."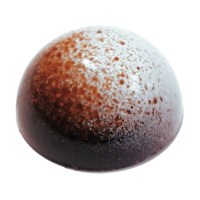 "A black caramel is a caramelized ganache with a particularly soft and melting texture.
This praline, very intense and greedy, is easily reminiscent of a mellow chocolate. I use Nicaragua chocolate for its woody note."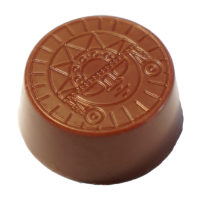 "The hazelnuts come from a small family cooperative of Italy, more precisely from the region of Cortemilia.
Iranian pistachios, on the other hand, are without bitterness and very fragrant."